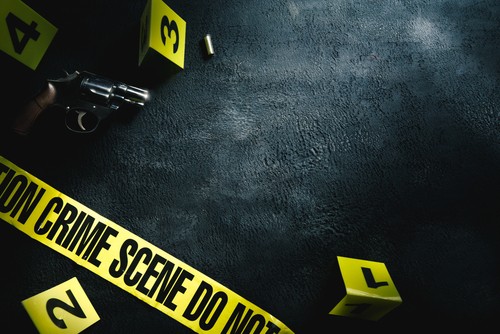 University of Virginia student shooting suspect Christopher Darnell Jones Jr. has been taken into custody, police chief Timothy J. Longo said. The shooting unfolded a month before exam week for the fall semester.
The attack happened Sunday on a bus returning from Washington, DC, where the class had seen a play. Two people were killed and one was taken to a hospital, where he died, university officials said.
Shots were fired in a parking garage on campus around 10:30 p.m. Officials could not determine at the time whether Jones was in attendance with the class that was returning to the university on the bus.
The manhunt for Christopher Darnell Jones Jr. ended Monday, and authorities lifted a campus lockdown order that had been in place as a precaution. Classes were canceled Monday during shelter-in-place order. However, despite the order lifting, a large police presence remains on campus.
Christopher Darnell Jones Jr., a former University of Virginia football player, was still on the loose after the shooting and was considered armed and dangerous. Prior to his arrest, he was last seen wearing a burgundy jacket or hoodie, blue jeans, and red shoes.
Virginia Gov. Glenn Youngkin called the shooting a "horrific tragedy" and said law enforcement was "fully coordinating" with school and local police.
UVA President Jim Ryan confirmed that Jones is a student and said that the university police department has also joined forces with other law enforcement agencies to apprehend the suspect. Jones is listed on UVA's athletics website as a football player who was a member of the National Honor Society and the National Technical Honor Society.
President Ryan also shared that he was devastated that violence had visited the University of Virginia, and that the community would grieve together as soon as the suspect was apprehended.