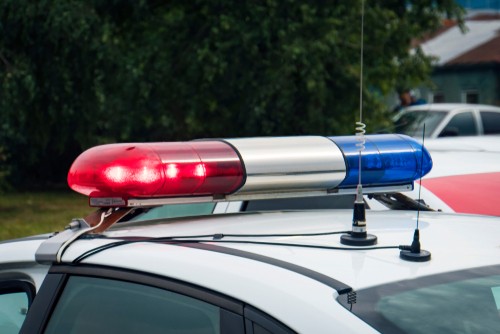 Two 15-year-old girls and two 16-year-old boys were injured in a shooting near a high school in West Philadelphia on Wednesday.
The group of students was shot just after 11:30 a.m. Police said no arrests had been made and no weapon had been recovered. There is also no information that's been released about the motive for the shooting.
Overbrook High School Principal Dr. Kahlila Johnson spoke with reporters hours after the shooting involving her students. She said the students were broken and needed the support of Philadelphians.
The Overbrook High School community is reeling from the violence on the eve of Thanksgiving. Nearby resident Connie Norwood lives across the street from the shooting scene and says the neighborhood has to find a way to move forward by eliminating the problem.
Mayor Jim Kenney issued a statement following the shooting, saying he was heartbroken by the incident. He said his administration would work with the school district and law enforcement to find the perpetrators.
District 4 Councilman Curtis Jones wants parents to have tough conversations with their kids about the consequences of gun violence. Community advocates said kids need role models and more opportunities to prevent further incidents of teen violence.
Gun violence has been particularly bad in Philadelphia this year. More than 1,400 people had been shot as of August, and officials are struggling to respond to the number of guns on the street.
This is not the only Philadelphia teen shooting to have happened in the past few months either. Nicolas Elizalde, 14, was killed and four others were injured in a shooting near Roxborough High School in September. He was exiting a football field after his team's scrimmage when shots were fired.